Living in a small apartment doesn't mean compromising on comfort and style. With the ever-increasing popularity of compact living spaces, furniture designers have come up with innovative solutions to maximize functionality while saving space. One such ingenious design is the sofa cum bed. In this article, we will explore the benefits and versatility of sofa cum beds, and how they can transform small apartments into cozy and practical living spaces.
The Perfect Solution for Small Apartments
Living in a small apartment often means dealing with limited floor space. Traditional furniture pieces can be bulky and take up valuable room, making it challenging to create a comfortable living environment. However, sofa cum beds offer a brilliant solution to this problem. These multifunctional pieces of furniture serve as both a comfortable sofa during the day and a cozy bed at night, eliminating the need for separate pieces and maximizing the use of available space.
Space-Saving Design
The primary advantage of a sofa cum bed is its space-saving design. These furniture pieces are specifically crafted to optimize space utilization in small apartments. During the day, when you need a sofa to relax or entertain guests, the bed portion of the furniture is neatly tucked away, disguised as a regular sofa. When the need for a bed arises, it effortlessly transforms into a comfortable sleeping surface, providing you with a restful night's sleep.
Versatility and Functionality
Sofa cum beds are not just space savers; they are also incredibly versatile and functional. Most designs come with built-in storage compartments, allowing you to store extra bedding, pillows, or other household items conveniently. This feature is especially beneficial in small apartments, where storage space is limited. Additionally, some sofa cum beds offer adjustable backrests and armrests, providing you with various seating and lounging options to suit your preferences.
Comfortable and Stylish
Contrary to what one might assume, sofa cum beds are designed with comfort in mind. They are equipped with high-quality mattresses that ensure a restful sleep experience, comparable to that of a regular bed. Manufacturers use advanced technologies and premium materials to create comfortable sleeping surfaces that cater to different preferences and body types. Furthermore, sofa cum beds are available in a wide range of styles, colors, and materials, allowing you to find the perfect match for your apartment's decor.
Maximizing Social Spaces
One of the key advantages of a sofa cum bed is its ability to transform a living room into a guest room within minutes. This feature is particularly useful when hosting friends or family overnight. By effortlessly converting the sofa into a bed, you can provide a comfortable sleeping arrangement without the need for a separate guest room. Sofa cum beds enable you to make the most of your social spaces, ensuring that your guests feel welcome and at ease.
Easy Maintenance
In addition to their space-saving and multifunctional qualities, sofa cum beds are also relatively easy to maintain. Most designs come with removable and washable covers, allowing you to keep them clean and fresh with minimal effort. Regular vacuuming and occasional spot cleaning are usually sufficient to keep your sofa cum bed in top condition. This low-maintenance aspect makes it a practical choice for busy individuals or those with limited time for housekeeping.
Affordable and Cost-Effective
Investing in a sofa cum bed can be a cost-effective choice for small apartment dwellers. By combining two essential pieces of furniture into one, you save money that would otherwise be spent on purchasing a separate sofa and bed. Moreover, the space-saving design can help you make the most of your apartment's square footage, potentially eliminating the need for additional storage solutions. With a sofa cum bed, you get the best of both worlds without breaking the bank.
Sofa Cum Bed Designs
Chesterfield Vintage Leather Sofa Cum Bed #81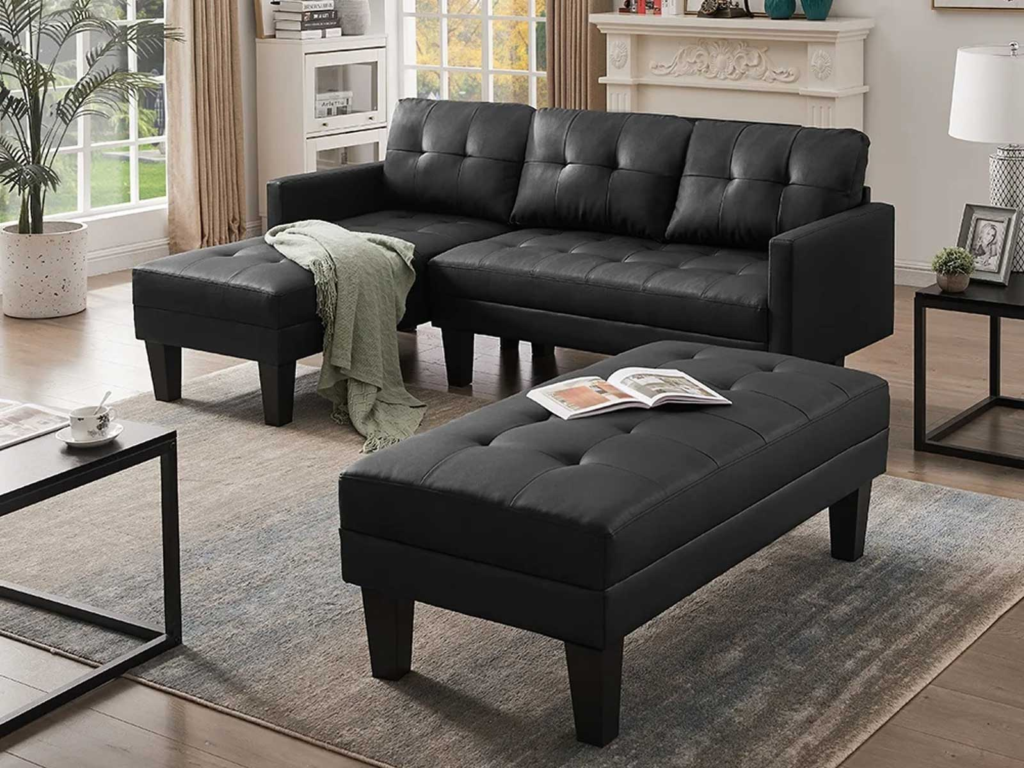 Dimensions(LxWxH): 54x80x33 inches | Material: Leather
New York Wooden Sofa Cum Bed #5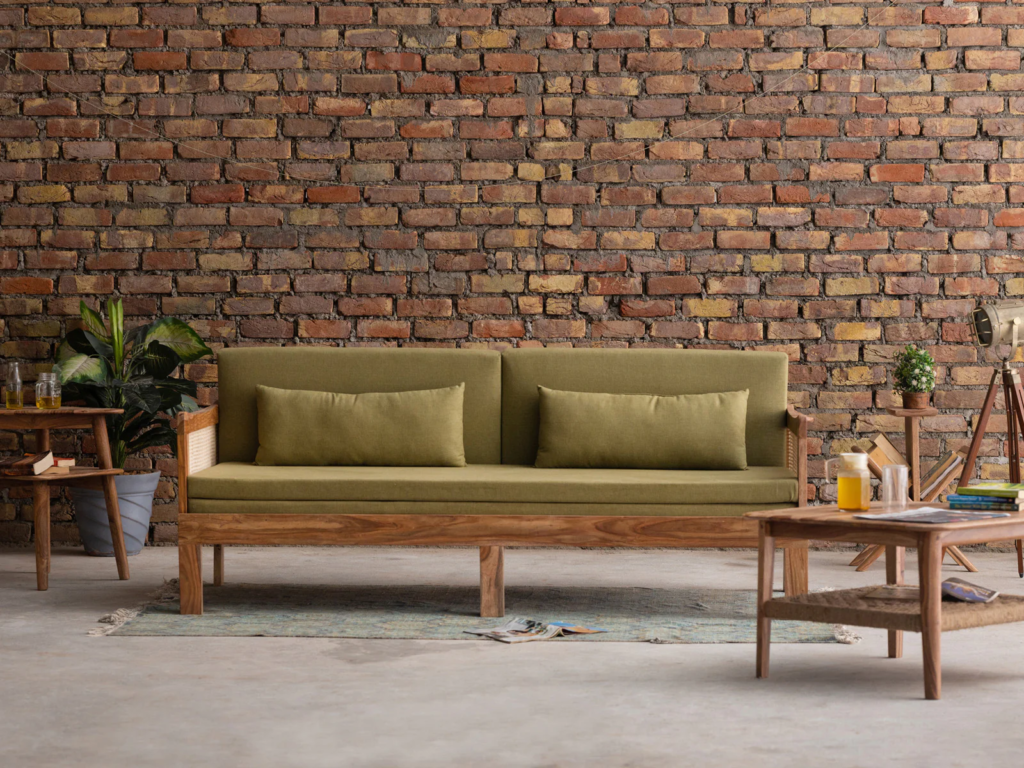 Dimensions(LxWxH): 30x78x30 inches | Material: Solid Sheesham Wood, Premium Cotton