If you're someone who closely follows décor trends or is enamored by the décor reels on Instagram, then you know that minimal furniture and styles are in. The lightly-hued walls and tons of house plants with clean basic furniture are really catching on. It feels clean, organized, classy, and stylish. So, how do we get there? How do we create the perfect minimal living room that would still perk up your home's décor? Here are some easy-to-implement ways that don't cost a fortune to achieve:
Choose Furniture with Clean Lines
Minimalist furniture is based on quality, functionality, and a sense of simplicity. Every piece of furniture should be simple yet refined in its structure. Furniture with clean lines designed for maximum comfort and luxurious support works best for this. At Duraster, our signature corner Sofas are the perfect furniture for a minimalist living room with clean lines, but with enough gorgeous pipe and detail to keep the look interesting and restrained.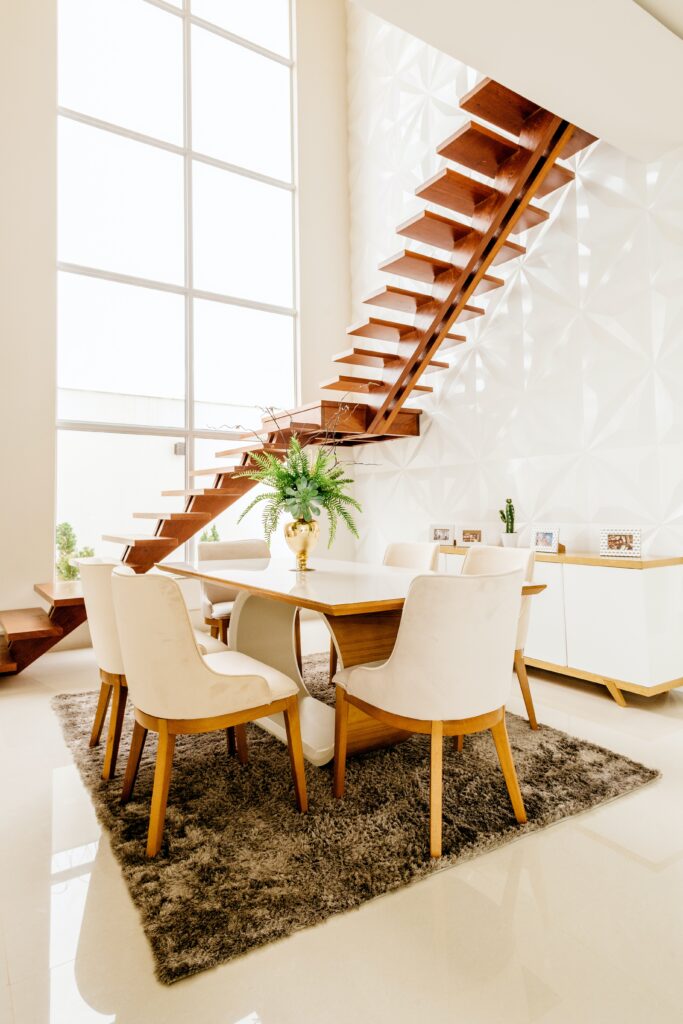 Each Piece Should Have Subtle Detail
Because you're looking to have less furniture to evoke that airy feel, each piece of furniture should have some subtle detail. Whether it's a piped arm sofa, a minimalist coffee table with a smooth finish, or a sideboard, each piece should tell a story. A good rule of thumb is always to gravitate toward pieces that hold your attention but don't overly stand out.
Raise Furniture Off the Floor
A minimalist living room design is all about creating a sense of space. When shopping for a couch or armchair, look at long legs furniture. This makes the space feel visually lighter and more aesthetic. Avoid stumpy leg furniture instead buy each piece of furniture like consoles, coffee, and side tables raised off the ground. We have a perfect example of furniture packed with subtle character, and impactful without being dominant. (add link or photo of this piece)
Carefully Select the Colour Palette
A minimalist living room doesn't have to be neutral. You just need to ensure that the living room features only a few colours which are easy on the eye and don't have multiple elements fighting for attention.
The idea is that one piece of furniture doesn't scream as the hero piece, but rather all of the elements interplay quietly together. You can add some warm timber tones to make your minimalist living room feel earthy and organic.
Style with Larger Decorative Objects
The best approach for a perfect minimalist room is to stage just one larger item on something like a sideboard. It can be a few branches in a vase or a stack of books and a vase on a coffee table.
This adds character to the room yet doesn't take way the minimalist vibe.
Also read: 8 Furniture Essentials You Shouldn't Hesitate to Splurge On
Invest in Quality Furniture
Any Minimalist living room is based on less is more. Every piece of furniture should feel visually interesting and be packed with quality as well.
Don't fill your room with cheap furniture of low quality. You may have to change low quality furniture in the near future. A minimalist living room furniture is always about refined craftsmanship and the best lines that won't warp over time. Solid wood furniture which is natural and lasts a longer time can artificial wooden furniture is a great choice.
Plan Furniture Layout
Play with space and furniture in your living room. Let the furniture trace the edges of the room, leaving room to walk around freely. Keep bare minimum furniture and take out unnecessary clutter that serves no purpose.
This will make your living room more structured, and the furniture will complement your interior layout. You can add leafy plants like ferns and palms in interesting pots made from porcelain, clay or wicker to bring some natural vibrant colour to your living room.
Embrace Statement Artwork
Artwork is a remarkable way to give your minimalist living room a focal point but don't use a loud or busy print that dominates the room. Hang a modern, simple piece of art on the wall right above the couch that matches to the colours of other elements in the space.
You can place more than one piece of art in a minimalist living room design which often sets the mood and complements the interiors. Use colors or black and white depending on your preference and color palette.
Shop Online
Start curating your dream minimalist living room with the various features in the Duraster minimalist furniture collection. We have a wide range of furniture to take care of your expectations when it comes to furniture shopping including sofas, living room furniture, sideboards, desks, bedroom furniture, office furniture, etc., and provide you real-time assistance so you can experience furniture online before buying it. We will also offer unmatched after-sales customer service.With the above 9 simple steps, you can be assured that your minimal yet classy home isn't a far-fetched dream.