The kitchen is the heart of any home, requiring efficient organization for optimal functionality. Smart storage solutions and trendy furniture play a vital role in enhancing both style and practicality. We will explore the concept of smart storage in the kitchen and discuss fashionable furniture designs that can elevate your space while maximizing storage efficiency.
The Significance of Smart Storage in the Kitchen
Efficient storage is essential to maintain a clutter-free and functional kitchen, serving as a hub of activity. Smart storage solutions offer numerous benefits:
Maximizing Space
Regardless of kitchen size, smart storage solutions make the most of available space. These innovative options utilize every nook and cranny, ensuring designated areas for all your kitchen essentials.
Easy Organization
Smart storage promotes efficient organization by categorizing items and providing designated storage spaces. This streamlines access to items, saving time and eliminating the frustration of rummaging through cluttered cabinets and drawers.
Streamlining Workflow
A well-organized kitchen enhances workflow and efficiency. Smart storage solutions enable logical and accessible arrangements, creating a seamless cooking experience. This is particularly advantageous for those who enjoy spending time in the kitchen or have multiple people working together.
Trendy Kitchen Furniture for Smart Storage
Now that we understand the importance of smart storage in the kitchen, let's explore some trendy kitchen furniture options that combine style and functionality.
Kitchen Island with Built-in Storage
Modern kitchen island offer additional countertop space and a central gathering area. Opt for an island with built-in storage, such as cabinets, drawers, or open shelves. These features provide ample space to store cookware, utensils, and even small appliances, adding visual appeal and practicality.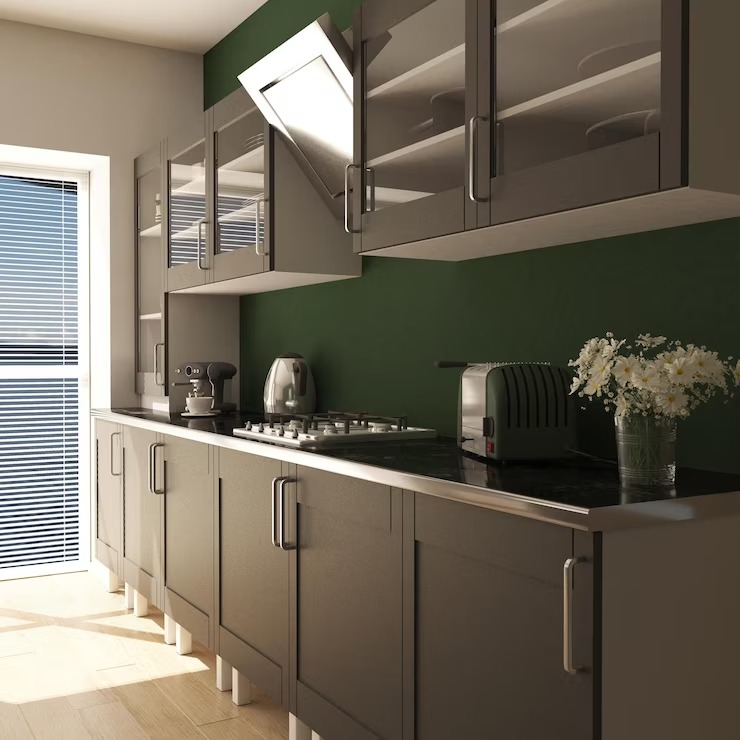 Pull-Out Pantry Cabinets
Traditional swing-out pantry doors can be cumbersome and inefficient. Pull-out pantry cabinets solve this problem with shelves that slide out, providing easy access to items stored at the back. These cabinets optimize space utilization and simplify organization.
Wall-Mounted Pot Racks
Pot racks not only add a stylish and rustic charm to your kitchen but also offer a practical storage solution for cookware. By mounting a pot rack on the wall, you can free up valuable cabinet and countertop space, keeping your pots and pans within reach while adding a decorative element.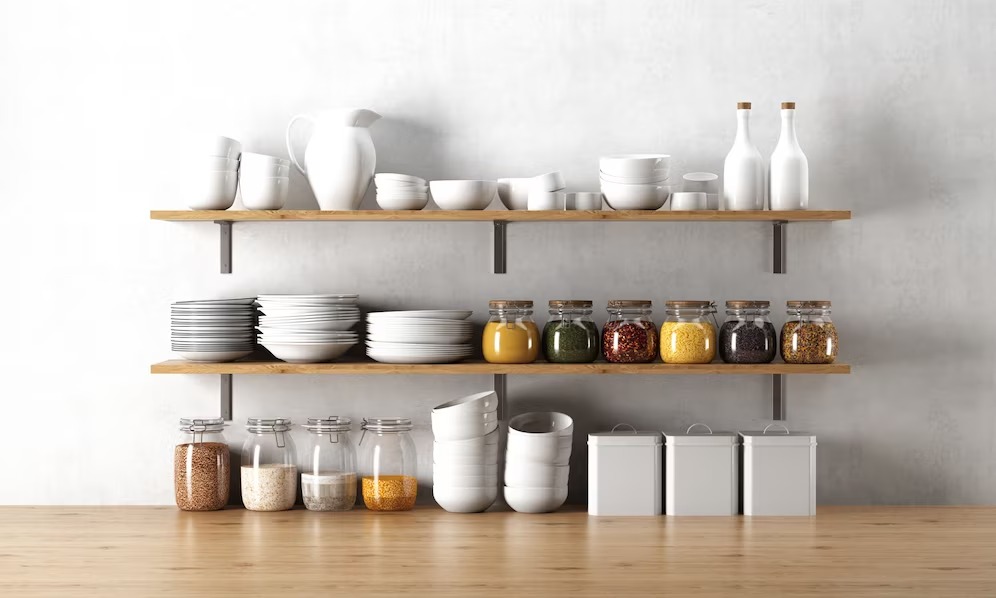 Drawer Dividers and Inserts
Drawers often become cluttered and disorganized, leading to wasted space. Drawer dividers and inserts are simple yet effective solutions for neat and organized drawers. They allow you to separate cutlery, utensils, and small gadgets, making it easier to find what you need. Adjustable dividers provide customization according to your specific storage needs.
Appliance Garages
Countertop clutter with small appliances can make your kitchen look disorganized. Appliance garages provide hidden storage to keep your countertops clear. Designed to house small appliances like toasters, blenders, and coffee makers, these cabinets ensure easy access while maintaining a clean and streamlined appearance.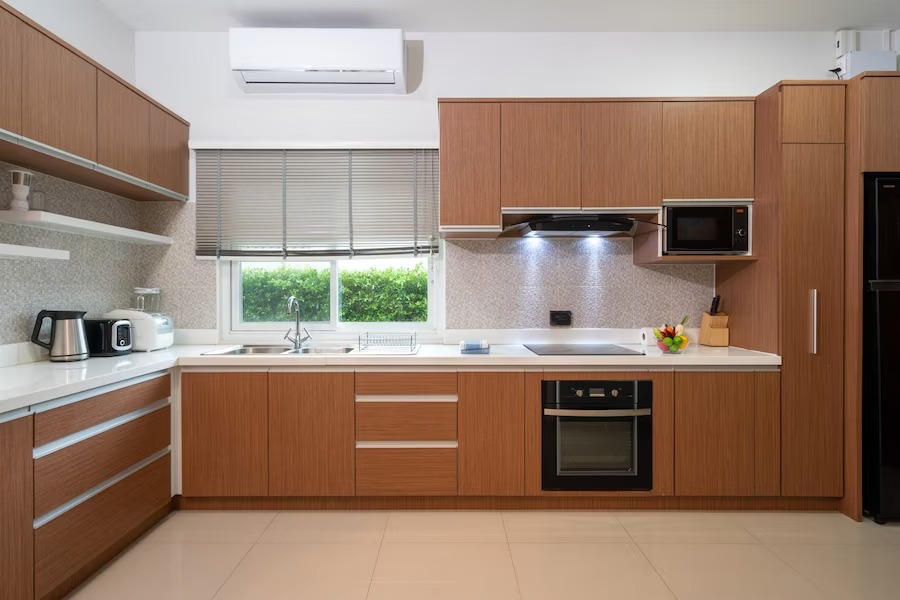 Open Shelving
Open shelving has gained popularity, adding a trendy and modern touch to kitchens. While not traditionally associated with smart storage, open shelves can effectively display and store frequently used items. By organizing dishes, glassware, and cookbooks on open shelves, you create a visually appealing storage solution that keeps essential items within reach.
Smart storage solutions are crucial for a functional and organized kitchen. By incorporating trendy kitchen furniture like islands with built-in storage, pull-out pantry cabinets, wall-mounted pot racks, drawer dividers and inserts, appliance garages, and open shelving, you can optimize space usage while enhancing style. Remember, a well-organized kitchen enhances aesthetics, streamlines workflow, and makes cooking a more enjoyable experience. Invest in smart storage solutions to transform your kitchen into the heart of your home.
Frequently Asked Question's for Kitchen Furniture Design
How to design a modular Indian kitchen?
Optimize storage with modular cabinets, consider efficient work triangles, use durable materials, and incorporate functional accessories.
What furniture should be in a kitchen?
Essential kitchen furniture includes cabinets, countertop, sink, and appliances like stove, refrigerator, and microwave. Additional furniture can be added based on space and preference.
How to design a small kitchen?
Maximize storage with vertical cabinets, use space-saving appliances, opt for light colors, install proper lighting, and utilize multifunctional furniture.
Which kitchen style is best?
The best kitchen style depends on personal preference. Popular options include modern, contemporary, farmhouse, industrial, and traditional styles.
What are the 6 types of kitchen?
The six types of kitchens are U-shaped, L-shaped, galley, single-wall, island, and peninsula kitchens. Each has its own advantages and suitability.
Which is the best kitchen in Vastu?
The southeast corner is considered the best direction for the kitchen in Vastu Shastra, bringing prosperity and positive energy. Consult a Vastu expert for personalized advice.